Add Video To
Cancel
Cristiano Ronaldo: The Greatest Ever? | In Numbers |
22492 |
Cristiano Ronaldo: The Greatest Ever? | In Numbers
03:05 | Diagonal View
Cristiano Ronaldo: The Greatest Ever?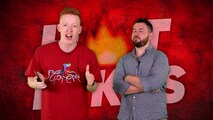 "Chelsea Have A Better Midfield Than Manchester City"
12:04 | Diagonal View
Was This England Most HEARTBREAKING Defeat In World Cup History?! | #WorldCupReview
19:33 | Diagonal View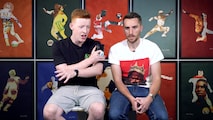 OFFICIAL: Chelsea CONFIRM The Signing Of Jorginho! | #VFN
14:34 | Diagonal View
France Will WIN The World Cup Because... | World Cup Final Special | #FFO
11:16 | Diagonal View
Corporate Site l Privacy l Terms l Help
© Vuclip, Inc. 2008-16. All rights reserved.